Postal Address
Fini-Resort Badenweiler Betriebs-Gesellschaft mbH
Blauenstraße 15
D-79410 Badenweiler
Tel. +49 (0) 7632 8247-0
Fax +49 (0) 7632) 8247-100
E-Mail: info@fini-resort-badenweiler.de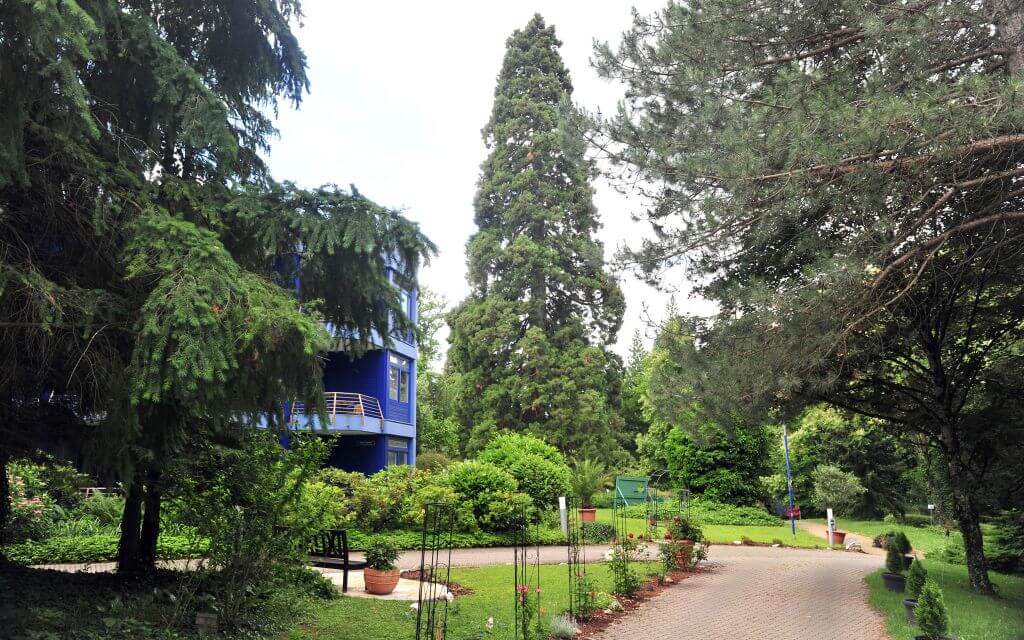 Liable
Managing Shareholder Mathias Finck
Tax No. 12179/27930
USt-ID DE277089940
Amtsgericht Freiburg i. Br. HRB 706646
Online Dispute Resolutions
Platform for online disupute resolution by the European Commission: http://ec.europa.eu/consumers/odr/
Design and Technical Implementation of the Website
These websites are an offer by the Fini-Resort Badenweiler Betriebs-Gesellschaft mbH. Marketing and Design concepts by Spar mit! Reisen.
No Written Warning without Prior Contact!
Should the information or design of this website violate the rights of a third party, we ask to be contacted without cost mark. We guarantee that we will remove the passages that violate these rights, without a legal settlement. If you hire a lawyer in this regard, without prior notice, you will not be able to have these costs reimbursed (see § 254 BGB).
Disclaimer
There cannot be a guarantee that all information is complete, correct, and up-to-date at all times. This is especially relevant in terms of links to other websites, that we directly or indirect reference. All information can be modified, deleted, or added to, without prior notice. All product names, product details and logos mentioned on this website are registered trademarks and property of the respective rights holder.
Copyright
The information and content of this website are not allowed to be copied and multiplied, published, or saved in an information system, neither in part or full, without the prior written consent of the copyright holder. The Fini-Resort Badenweiler Betriebs-Gesellschaft mbH is not liable for the accuracy of the information on this website. The offers are non-binding in all areas.