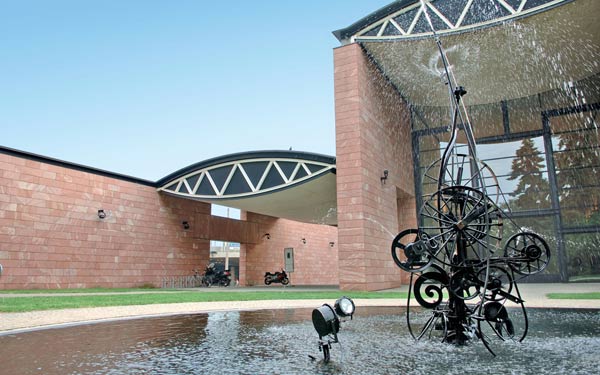 Book online now
Services Included
4 nights in DR in the category "Blue-Gold" or "Roman-Wellness"
For breakfast we offer a plentiful buffet with 5 kinds of bread rolls, Black Forest ham specialties, smoked fish, juice bar, waffle station, custom omelettes, champagne, Faller jam, and much more
4 x culinary theme night with a multi course menu or specialty buffet
Drinks are included during dinner (beer from the tap, table wines, softdrinks, coffee, tea; only at the restaurant)
1 x house cocktail Picasso (blue/pink) at the hotel bar
Museum pass for complementary access to 320 museums in 3 countries for the duration of your stay (also valid for extended stays)
Helpful brochure with information of all 320 museums
1 bottle Crémant (Alsace 'Champagne', 0.75 l), if you let us keep a museum selfie of yours for our museum wall at the hotel
3 up-to-date Badenweiler postcards for your loved ones at home
Free access to Thursday live, afterwards there will be a meet & greet with the artists at the hotel bar
Complementary access to the Vespasian Thermal Bath at the hotel which includes a 200 sq. m large indoor thermal water swimming pool (29 degrees), sauna, steam bath, salt cave, 'Kneipp' area, theme showers, ice fountain with foot baths, spa piazza, new: outdoor wellness with our large Kelo sauna hut and barrel sauna.
Room comes equipped with bathrobe and towels, slippers are available at reception (free of charge)
Wi-Fi in all common areas and rooms free of charge
Landline phone calls to 18 countries complementary from your room phone
Public transportation in the Black Forest free with the KONUS-guest card
Season price


per person in DR only

349 €
Main season price


per person in DR only

389 €
Book online now
Book via phone: +49 (0) 7632 8247-0
Arrival daily, bookable till 23.12.2020, extended stays included museum pass possible.
Season:
6. 1. - 31. 3. 2019;
3. 11. - 23. 12. 2019;
2. 1. - 29. 3. 2020;
1. 11. - 23. 12. 2020
Main season:
31. 3. - 3. 11. 2019;
29. 3. - 1. 11. 2020
Our Story
Wellness, Cuisine and Culture in 320 Museums
Wait a second, the largest museum in the world is the Louvre in Paris, isn't it? Yes, the museum pass in the triborder area has been offered for the last twenty years. With this pass you can visit 320 museums in Germany, France, and Switzerland, free of charge. So many different museums, all centered around Basel, in different countries, that's pretty unique. If you love museums, this is the quick getaway of your dreams. You'll stay at the Fini-Resort, the spa hotel number 1 in the beautiful town of Badenweiler. Enjoy exquisite culinary theme nights, the large thermal bath swimming pool and the enormous sauna area. Welcome to the Fini-Resort Badenweiler, welcome to the largest museum in the world!
Almost 50,000 people buy the museums pass per year in the triborder area. At 112 euros, it's fairly expensive for a quick trip. That's why we struck a deal with CEO Gilles Meyer: an exclusive, transferable museum pass. You'll receive the pass during check in and use it until your departure.
Some of the 320 museums are world famous. The Tinquely museum in Basel, the Fondation Beyeler with its legendary Picasso works, the Porsche and Mercedes-Benz Museum in Stuttgart, Vitra Design Museum in 'Weil am Rhein'. Not only are many local art museums included but also castles and gardens in Ludwigsburg, Mannheim or in Alsace.
For most of the museums, you can leave your car at the hotel. As a Fini-Resort guest you can use busses and trains between Basel and Karlsruhe, as well as the entire Black Forest, free of charge. This makes your getaway even more relaxing.
Your hotel is located serenely in the middle of nature but is still quite central: a perfect combination. It's just 300 meters from the hotel to the hub of the town where you'll find the Cassiopeia thermal bath, the 'Kurpark', Roman bath ruins, castle, 'Luisenstraße', cafés, 'Kurhaus'. The Vespasian thermal bath is the largest spa area of all the hotels in Badenweiler. Enjoy the 200 square meter large indoor swimming pool with thermal water from Roman springs, the unique wellness piazza and the modern sauna area. Not only are there 7 saunas, but also an exquisite cyrosauna, where you can burn calories at 147 degrees below zero and feel reborn.
Last but not least: we have a small favor to ask of you. At our hotel we have a large museum wall with photographs and brochures. We like to hang up museum selfies from our guests. If you bring us a selfie, we will thank you with a bottle of Crémant, our popular 'Champagne' from Alsace. It fits perfectly to your cultured getaway. And, at our hotel bar, enjoy a Picasso cocktail on the house. Blue and pink, just like his early phases.
Book online now