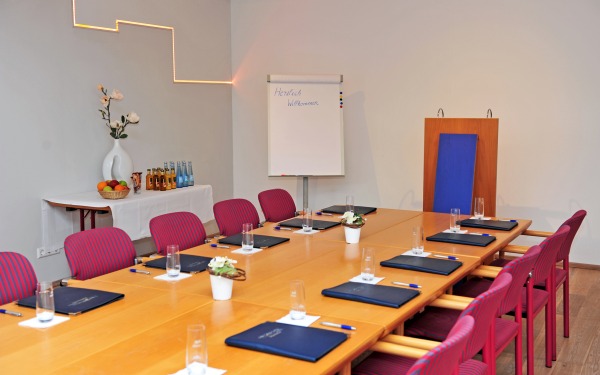 For Creative Thoughts and Extraordinary Events
Badenweiler is not the first city that comes to mind when one thinks of conferences, and the Fini-Resort is not a typical conference hotel. If you're looking for a space to host an extraordinary, creative event in a small-scale, our conference room is perfect. The room is equipped with hard wood floors, string lights, and walls coated with magnetic paint. Of course, we'll offer flipcharts, a projector, a presentation case, and reliable Wi-Fi. Our room can accommodate up to 15 people. Our kitchen and wait staff will provide you with coffee/tea, cold drinks, and small snacks.
On top of that, use our unique amenities such as our indoor swimming pool, sauna areas, restaurant, and hotel bar. Take a walk through our hotel park, you wouldn't be the first to think of a great idea here.